AJ and I went to my Nana's house last night… my grandfather and my uncle are cleaning it out… Nana died at the end of February, days before she turned 108 (can you believe that?!?). It was surreal to be there without Nana and to see all her things without her. This post doesn't really have anything to do with going to Nana's house, except that she has this fabulous chandelier above her dining room table that reminded me of one that I've had my eye on to put in a little girl's nursery someday (two things would have to happen before I start decorating: 1. we'll decide to have another baby and 2. we'll have a girl… no boy would want this nursery. :)). Without further ado… let me introduce the inspiration behind the nursery of my dreams… my favorite children's book: The Lupine Lady (aka: Miss Rumphius).
Wouldn't pictures from this book look fabulous in vintage washed frames with a lavender linen mat?
This bedding from Restoration Hardware (that I'm hopelessly in love with) would look completely fabulous with the light lavender of the room…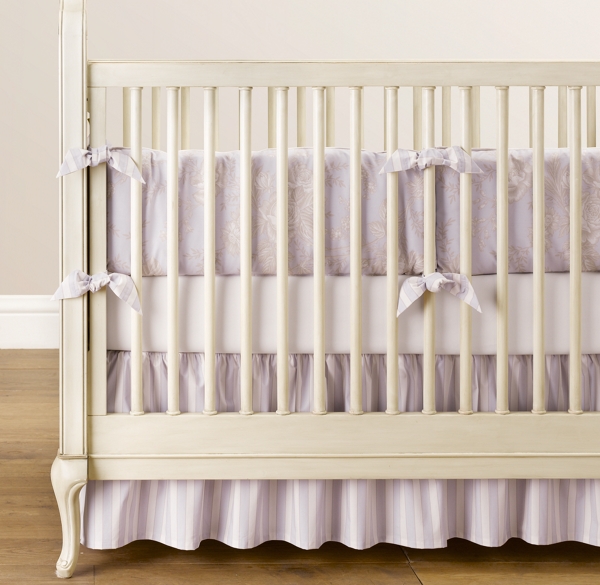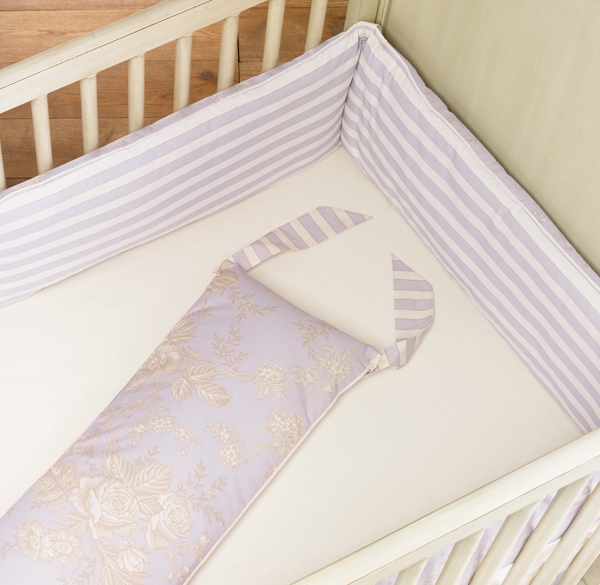 The chandelier from Home Depot that is so adorable, and tiny enough that it wouldn't look out of control in our nursery that is basically the size of some people's walk in closets:
With this rug, also from Restoration Hardware: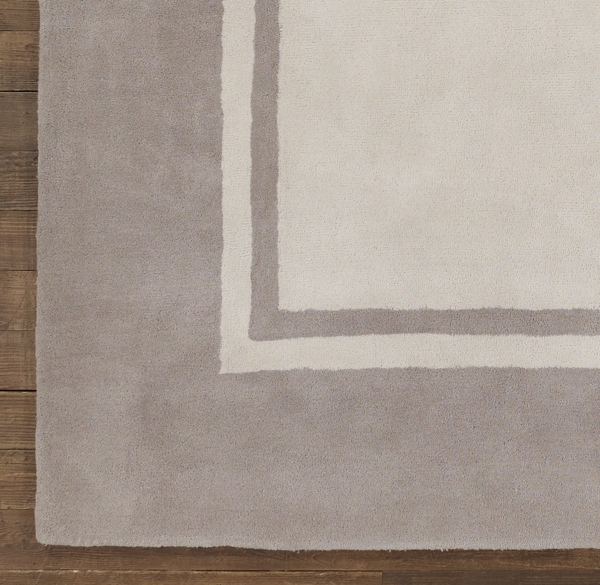 And we'd keep the white crib and dresser that we have in Drew's nursery now. I think I'd like a bouquet of perpetually fresh flowers on the shelf in the nursery… oh wait… I'm not Oprah Winfrey and I don't live in Santa Barbara so I can't afford to have a gigantic rose garden right outside my door… darn. (She really does have that… I saw it on Nate Berkus, who I'm in total love with, is his show the greatest or what?)
I love Martha Stewart's paint colors from Home Depot and might do a light lavender:
OR possibly just do lavender on the upper part of the wall and install some white wainscoting on the base of the wall… Luckily, I don't have to make these decisions now… 🙂 My two favorite mirrors would also go into the room… they are wooden white mirrors from Christmas Tree Shop, of all places! They cost me $5 each (!!!). I took this photo from a post about painting our insane wallpapered bedroom.
That's all for now… have fun doing some decorating dreaming! 🙂