Blog reader Brittany asked for some suggestions for her wedding registry and wondered what I couldn't live without… here you go, Brittany! 🙂 Keep in mind a lot of these suggestions are coming from someone who loves to entertain…
The first item is this glass cake stand from Bed, Bath and Beyond (all links go directly to the product). I use it all the time, just the other day I made muffins and they wouldn't fit into Tupperware and the cake stand was perfect. At $30 it's more than reasonable.
You don't know me at all if you don't know that I love white. White anything. It was such a good decision for us to get a set of 12 white plates because they will go with ANYTHING (like when doing tablescapes like this). We put on our registry the Pottery Barn Caterer's set and it's been fabulous. It's been so nice to have more than just a set of six or eight and as a major bonus, it's a LOT more affordable than their other plates.
Big mistake we made here… make sure you register for silverware that is rust proof or 18 / 10 (look on the box for those numbers). Within six months ours had rust marks all over it and it was gorgeous heavy silverware but it was labeled 18 / 8 (I think). This set below is Calvin Klein from Amazon and it's very similar to what we have now but it's 18/10 so it's rust proof. Here is a quick description from Amazon on the numbering: "Stainless steel marked as 18/10 is the highest quality. The number means that the alloy contains 18 percent chromium and 10 percent nickel. The chromium makes the metal rust- and stain-resistant, while the nickel gives it luster and shine. The rest of the metal is composite steel, which makes the flatware strong."
I have these Pottery Barn drink dispensers and love them. They look like glass but they are an unbreakable plastic. It's perfect for parties, especially summer ones outdoors!
I can't say enough how useful white platters / big bowls are… I have more than my fair share because I'm obsessed. I think AJ will send me to counseling if I come home with one more… A big deep bowl (I have white) and a more shallow wide bowl have been invaluable.
We use this pitcher from Crate and Barrel all the time for water: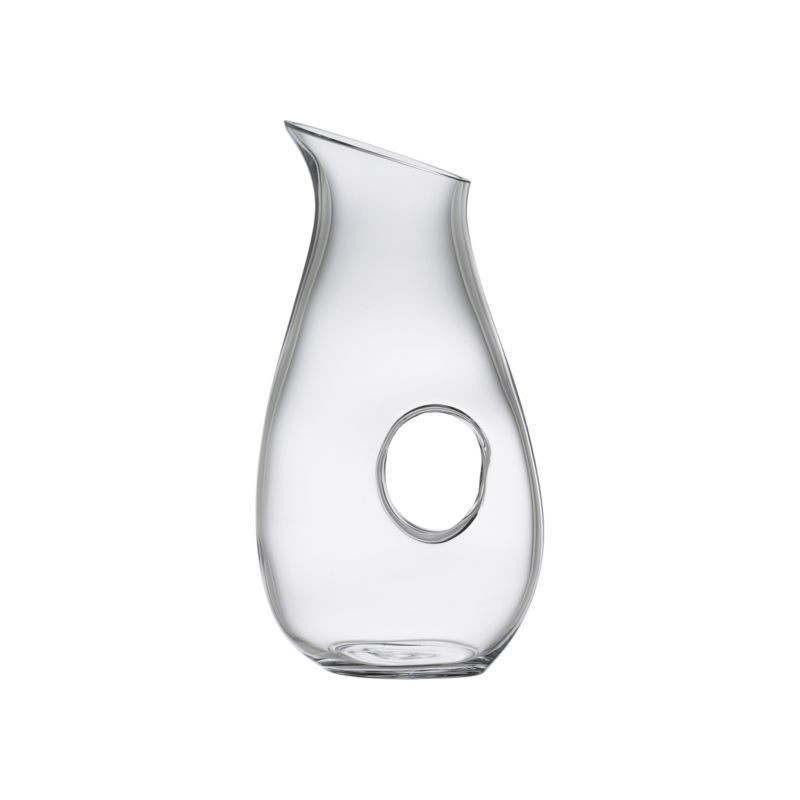 See that tiered white stand to the left of the photo? We have that and I use it all the time for parties… in fact, I just did on Saturday evening…
Other things I've found invaluable off our registry
(I use pretty much everything but these are the daily items):
Bar mop towels from Bed, Bath and Beyond
Kitchen towels and dish cloths from Williams-Sonoma outlet
Pyrex bowls with lids
A good set of knives (both for prep and steak knives)
A canister vacuum (thanks Mom and Dad!)
We have a couple of sets of glasses: juice glasses, larger glasses, water glasses and red and white wine glasses… we use them all. Any of our models have incredibly similar designs from TJ Maxx, Home Goods or Marshalls… I think we got the majority of them at one of those stores.
Towels and Sheets are also steals when they come from Marshalls / HG / TJ Maxx…. I almost wish I didn't register for them and just used wedding money to buy them.
Things that aren't necessities but are fun: 🙂
We have the smaller and larger version of these clocks from PB and they add such a classic taste to any room:
We registered for a flat screen TV that a bunch of people went in on together so it was fun to get that!
My grandparents gave us a fire pit for the backyard… put marshmallows on your registry too because they are a good combo. 🙂
AJ's mom and step dad gave us a stainless steel grill for our patio when we moved into this house and we used it probably every other day during the summer.
I'm sure there are plenty of other items but I'll let you know.