Reminder: Don't forget to comment for a chance to win a credit to the Scribble Pad Etsy shop. Click
here
to comment.
After I published my ideas for Baby's nursery on Friday I got a question from a reader on what books I'd suggest modeling a room's theme after for a boy… I took the question I little further and did a couple of my favorites for both boys and girls and then gave some ideas for nurseries that would go with the theme. I only listed a few books but you could make it work with ANY book you love. Seriously.
Girls
Any of the Madeline pictures would be charming framed on a little girl's wall. The front cover makes this book look dreary but you could do the nursery with a French theme as a nod to Madeline's city and then chose a Madeline book that isn't set in a thunderstorm. 🙂
I chose the gray bedding because of the foggy, rainy day and the yellow accents because of the girls' cheery little coats.
Book #2 for girls…. drum roll for the cutest pig ever!
Okay, you might think I'm crazy with this choice for a little girl's room but it would be adorable with the Olivia books framed. There could be so many feminine accents brought into the room even though red isn't a distinctly "female" color.
Boys
This is such a cute story and the photos are so great… it would be perfect for any adventure and creature loving little guy! The bedding I chose is from Restoration Hardware and feels a little "campy" to me which works for a little adventurer. 🙂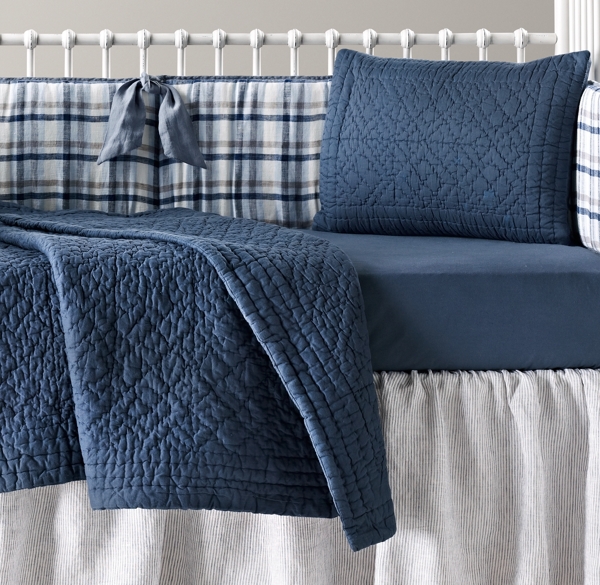 From an adventure loving little boy to a very hungry caterpillar…
Eric Carle does it again with another gorgeously illustrated book that Drew loves about a caterpillar that eats his way to becoming a butterfly. It is creative and funny and would give the child plenty to look at on his walls. This bedding goes perfectly with the book but if the busy-ness of the bedding was too much you could just swap out the bumper or sheet for something solid colored to let the framed book shine a bit more.
Bonus option:
I would love something with a bright yellow or dark brown as the main color and then use accents to spice it up…
QUESTION:
What children's book would you chose if you were basing a nursery or children's room around a story?
…
I'm thankful today for hitting the halfway point in this pregnancy… and I'm thankful for a day yesterday where I felt like I didn't need my anti-nausea meds (first day!!!). Despite feeling awful some days that feeling most likely means she's healthy and growing, which was always such a good reminder while being pregnant with Drew (the doctors gave us such dismal reports with him).
Hope you have a wonderful Thanksgiving tomorrow and safe travels today!